Lourdes M. Pelaez-Echevarria, DO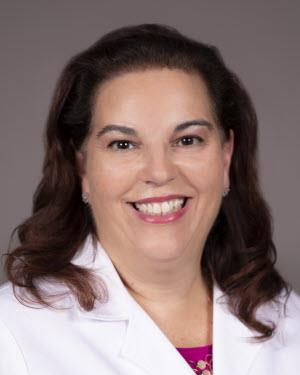 Lourdes M. Pelaez-Echevarria, DO
What Should I Know About Robotic Surgery

December 08, 2021

Have you heard the term "robotic surgery" but wondered what that really means? Dr. Pelaez-Echevarria breaks down what robotic-assisted surgery is, the different types of robots used in surgery and the benefits of this type of surgery for patients.

Your browser does not support the audio element.

¿Qué Debo Saber Sobre la Cirugía Robótica?

December 08, 2021

¿Ha escuchado el término "cirugía robótica" pero se pregunta qué significa realmente? La Dra. Pelaez-Echevarria analiza qué es la cirugía asistida por robot, los diferentes tipos de robots utilizados en la cirugía y los beneficios de este tipo de cirugía para los pacientes.

Your browser does not support the audio element.
BayCare Medical Group
Morton Plant North Bay
BayCare Physician Partners ACO
BayCare Physician Partners
BayCare Surgery Center-Trinity
American Osteopathic Board Surgery
We Accept the Following Insurances
All reviews have been submitted by patients after seeing this provider. To learn more click here.

Provider Explained Things Clearly

Provider Listened Carefully

Provider Was Easy To Understand

Provider Knew Medical History

Provider Spent Enough Time

66 Reviews, 14 Comments

1/25/2023 | BayCare Verified Patient

Everything went smooth

12/30/2022 | BayCare Verified Patient

Compassion and thorough

12/16/2022 | BayCare Verified Patient

Friendly and efficient

12/14/2022 | BayCare Verified Patient

Again, it all comes back to having an exceptional Primary Care Physician and Dr. Peter Riquetti who truly strives to get to know his patients, who listens to his patients, who goes above and beyond to help his patients.

10/23/2022 | BayCare Verified Patient

Excellent care. Everything was okay
Dr. Lourdes Pelaez-Echevarria is a board-certified general surgeon, serving the New Port Richey, Florida area for BayCare Medical Group. She completed her undergraduate degree from the University of Florida in Gainesville, Florida. She earned her Doctor of Osteopathic Medicine from Nova Southeastern University College of Osteopathic Medicine in Fort Lauderdale, Florida. Dr. Pelaez-Echevarria continued her medical education by completing a general and vascular residency at Rowan University in Stratford, New Jersey, followed by a minimally invasive surgery fellowship at Baptist Health System/HealthSouth Doctors Hospital in Miami, Florida. Dr. Pelaez-Echevarria takes her job seriously and realizes that she has an awesome responsibility to all her patients. Putting their needs first lays the foundation for everything else to fall into place. She is an accomplished and responsible general surgeon who specializes in robotic, breast, colon and rectal surgery and minimally invasive surgery. Dr. Pelaez-Echevarria recognizes that every patient is different and not every body follows the rules. She relies on her great interpersonal skills and abilities to provide excellent surgical care. As a general surgeon, she can cut out cancers, remove infected/broken organs, mend bowels and fix hernias, often using a surgical robot. She is a member of the American Osteopathic Association and the American College of Osteopathic Surgeons, speaks Spanish and affiliated with Morton Plant North Bay Hospital.
Nova Southeastern University
Palmetto General Hosital
Baptist Hospital of Miami
North Bay General Surgery
6633 Forest Ave
Ste 205
New Port Richey,
FL
34653