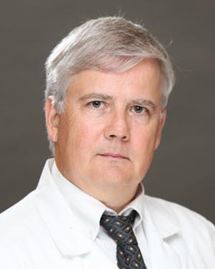 BayCare Medical Group
BayCare Physician Partners
BayCare Physician Partners ACO
Mease Countryside Hospital
Mease Dunedin Hospital
Morton Plant Hospital
AB Internal Medicine (Cardiovascular Disease)
AB Internal Medicine (Clinical Cardiac Electrophysiology)
We Accept the Following Insurances
All reviews have been submitted by patients after seeing this provider. To learn more click here.

Provider Explained Things Clearly

Provider Listened Carefully

Provider Was Easy To Understand

Provider Knew Medical History

Provider Spent Enough Time

265 Reviews, 28 Comments

9/19/2021 | BayCare Verified Patient

Overall care has been excellent.

9/18/2021 | BayCare Verified Patient

All good

9/17/2021 | BayCare Verified Patient

Good

9/10/2021 | BayCare Verified Patient

Very good

9/1/2021 | BayCare Verified Patient

Always takes the time to listen as well as ask questions about my general care. I trust Dr Hobsons judgment totally.
Dr. Jonathan Hobson is board certified in internal medicine, cardiovascular medicine and electrophysiology. He received his Doctor of Medicine from Boston University School of Medicine in Boston, Massachusetts. He completed an internship and residency at the Boston VA Medical Center, a combined Boston University and Tufts University program, in Boston. Dr. Hobson continued his education by completing a cardiology fellowship at Boston University Medical Center and then a fellowship in electrophysiology and pacing at St. Elizabeth's Medical Center, and affiliate of Tufts University. Dr. Hobson is an experienced researcher, having participated in numerous studies on cardiology and electrophysiology. He is a member of the American College of Cardiology and the North America Society of Pacing and Electrophysiology. Dr. Hobson sees patients in the Countryside and Clearwater offices.
Clinical Cardiac Electrophysiology
Cardiovascular Diseases
Boston University Med. Center
Boston University School Of Medicine
Boston Va Medical Center
Boston Va Medical Center
St. Elizabeth's Hosp Of Boston
The Johns Hopkins University
Heart & Vascular Institute of Florida
Heart & Vascular Institute of Florida
Heart & Vascular Institute of Florida
6633 Forest Ave
Ste 300
New Port Richey,
FL
34653