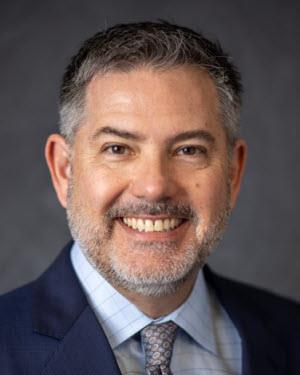 BayCare Medical Group
BayCare Physician Partners
BayCare Physician Partners ACO
Morton Plant Hospital
St. Anthony's Hospital
AB Surgery - Surgery
AB Thoracic Surgery - Thoracic and Cardiac Surgery
We Accept the Following Insurances
All reviews have been submitted by patients after seeing this provider. To learn more click here.

Provider Explained Things Clearly

Provider Listened Carefully

Provider Was Easy To Understand

Provider Knew Medical History

Provider Spent Enough Time

133 Reviews, 15 Comments

7/14/2021 | BayCare Verified Patient

Very attentive

7/2/2021 | BayCare Verified Patient

Good

6/25/2021 | BayCare Verified Patient

Doctor and nurse made husband and I feel quite comfortable

6/25/2021 | BayCare Verified Patient

Well prepared

5/26/2021 | BayCare Verified Patient

I would recommend Dr Ofenloch and his team for heart surgery issues!!
John C. Ofenloch, MD received his bachelor's degree from the University of Notre Dame in South Bend, Indiana. He attended the University of Illinois at Chicago where he was awarded his medical degree in 1993. Upon graduation, Dr. Ofenloch moved to Atlanta, Georgia to complete his internship and general surgery residency at Emory University. During his residency, Dr. Ofenloch also completed a Vascular Surgery Research Fellowship. He remained at Emory University for an additional three years to complete his cardiothoracic surgery residency. After completing his training Dr. Ofenloch moved to Clearwater in 2002 to join Cardiac Surgical Associates. Dr. Ofenloch is a Diplomate of the American Board of Surgery and the American Board of Thoracic Surgery. He has dedicated himself to the highest quality of comprehensive care for his patients. His particular interests include video assisted thoracoscopy, valvular heart disease, and the surgical treatment of congestive heart failure and treatment of hyperhidrosis (excessive sweating). Dr. Ofenloch recently partnered with a talented team of physicians at Morton Plant Hospital to create the new Transcatheter Aortic Valve Replacement (TAVR) team. This group of physicians performed the first transcatheter aortic valve replacement in the Tampa Bay area. Dr. Ofenloch offers all options for surgical treatment of valvular heart disease including standard, minimally invasive and TAVR.
Emory Univ School Of Medicine
Thoracic Cardiovascular Surgery
Surgery
Emory Univ School Of Medicine
Emory Univ School Of Medicine
University Of Illinois
University Of Illinois @ Chicago
Cardiovascular and Thoracic Surgery Clearwater