Hillary R. Camp, APRN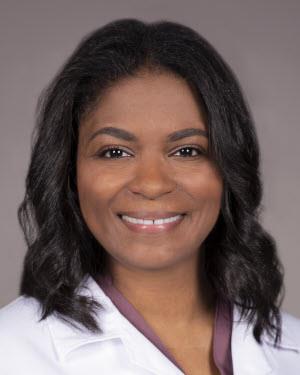 (ANCC) American Nurse Credentialing Center
All reviews have been submitted by patients after seeing this provider. To learn more click here.

Provider Explained Things Clearly

Provider Listened Carefully

Provider Was Easy To Understand

Provider Knew Medical History

Provider Spent Enough Time

93 Reviews, 21 Comments

11/11/2022 | BayCare Verified Patient

Good visit.

11/11/2022 | BayCare Verified Patient

Hillary is phenomenal!! She listens and explains everything to you!!

10/5/2022 | BayCare Verified Patient

Easy to talk to, took the time to really connect and listen

9/7/2022 | BayCare Verified Patient

Personalized care, responsive, warm, friendly. I did not feel like they were rushed and just trying to check things off a list.

8/26/2022 | BayCare Verified Patient

Felt the pain Im experiencing was downplayed into women have breast pain all the time but its not a big deal. Was told to take some vitamins (which I was already taking), wear a bra to sleep (cant do that when your breast/nipple hurt when touched by anything), and just felt like an overall of how to take care of my breast. Im not going thru a MRI, mammogram, and drs visits for a minor pain. I have been in paid for 3+ months that keeps me from hugging my husband and children like I could before. Just felt no compassion from the doctor.
Hillary Camp is an advanced practice registered nurse with BayCare Medical Group serving the Tampa, Florida area. She completed her undergraduate degree in kinesiology from the University of Kentucky in Lexington, Kentucky. She then completed a nursing degree from Eastern Kentucky University in Richmond, Kentucky. Hillary then earned her graduate degree in nursing from the University of Tampa in Tampa, Florida. As a hard-working and driven individual, Hillary takes pride in her work and interaction with her patients. She is a detail-oriented and self-motivated health professional who works efficiently and diligently to take patient health histories, perform physical exams, develop diagnoses as appropriate, and will help construct a treatment plan of care. Hillary is certified in basic life support and advanced cardiac life support and is a member of the American Association of Nurse Practitioners and the Florida Nurse Practitioner Network.
Breast Surgery at St. Joseph's Womens
4321 N Macdill Ave
Ste 203
Breast Surgery St Joseph's Hospital South
6901 Simmons Loop
Ste 203