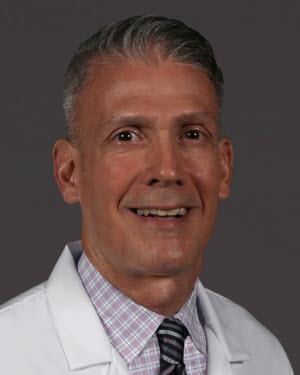 BayCare Medical Group
BayCare Physician Partners
BayCare Physician Partners ACO
Morton Plant Hospital
AB Obstetrics & Gynecology - Obstetrics & Gynecology
AB Obstetrics & Gynecology (Gynecologic Oncology)
We Accept the Following Insurances
All reviews have been submitted by patients after seeing this provider. To learn more click here.

Provider Explained Things Clearly

Provider Listened Carefully

Provider Was Easy To Understand

Provider Knew Medical History

Provider Spent Enough Time

497 Reviews, 50 Comments

8/27/2021 | BayCare Verified Patient

Excellent experience like always since I been going to see him. Tremendous support In my check ups with him and his staff. Michelle, his assistant Is the most caring person ever. Dr. Arango goes above and beyond in trying to answer all my questions. Dr. Arango is an excellent Doctor and a wonderful person. He saved my life and I will never have enough words to express my gratitude to him.

8/20/2021 | BayCare Verified Patient

Very pleasant

8/13/2021 | BayCare Verified Patient

Dr. Arango is a caring person that takes the time to speak with his patients especially about the health issues he encounters on a daily basis.

8/13/2021 | BayCare Verified Patient

Dr. Arango was very awesome. He was kind, a good listener and explained everything.

8/13/2021 | BayCare Verified Patient

I am so happy he was recommended to me. He is knowledgeable, answers any questions I may have. Like his truthfulness in telling it like it is.
Dr. Hector Arango is board certified in obstetrics and gynecology, with an advanced certification in gynecologic oncology. He earned his Doctor of Medicine from the University of South Florida in Tampa, Florida. Dr. Arango continued his medical education by completing an obstetrics and gynecology residency at the University of South Florida and a gynecologic oncology fellowship at Moffitt Cancer Center in Tampa, Florida. Dr. Arango has presented and published numerous peer-reviewed articles and journals on gynecologic oncology, in addition to, conducting clinical research studies. Dr. Arango is a fellow of the American Congress of Obstetricians and Gynecologists and the American College of Surgeons. He is a member of the Society of Gynecologic Oncologists and the Florida Society of Gynecologic Oncologists. He has been providing excellent gynecological cancer care in the Tampa Bay area for over 20 years. He is an expert in robotic assisted laparoscopic surgery for gynecological malignancies. He speaks fluent Spanish.
University Of South Florida
Gynecological Oncology
Obstetrics/Gynecology
University Of South Florida
University Of South Florida
University Of South Florida
University Of South Florida
Gynecologic Oncology Specialists