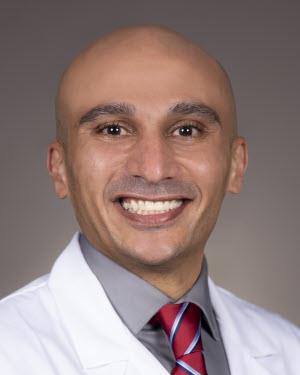 BayCare Medical Group
BayCare Physician Partners
BayCare Physician Partners ACO
St. Joseph's Children's Hospital
St. Joseph's Hospital
St. Joseph's Hospital - South
St. Joseph's Women's Hospital
AB Internal Medicine (Cardiovascular Disease)
AB Internal Medicine (Interventional Cardiology)
We Accept the Following Insurances
All reviews have been submitted by patients after seeing this provider. To learn more click here.

Provider Explained Things Clearly

Provider Listened Carefully

Provider Was Easy To Understand

Provider Knew Medical History

Provider Spent Enough Time

153 Reviews, 51 Comments

10/29/2021 | BayCare Verified Patient

Dr. A always listens and is to the point.

10/13/2021 | BayCare Verified Patient

Excellent follow up visit with provider

10/8/2021 | BayCare Verified Patient

My care provider Dr. Almahasneh is amazing. I really do believe he cares about my blood pressure and is working with me to get it stable.

10/6/2021 | BayCare Verified Patient

We communicated much better on the 2nd visit. I understand that taking over another Dr.s patients is a hard job.

9/24/2021 | BayCare Verified Patient

Dr. Almahasneh is an outstanding physician who knows my case, is supportive and encouraging, gives me all the time I need to discuss my case with him. Highly recommend him to anyone needing a cardiologist.
Dr. Firas Almahasneh is board certified in internal medicine, cardiology, interventional cardiology, endovascular medicine, vascular medicine, vascular interpretations, echocardiography and nuclear cardiology. He earned his medical degree from Jordan University of Science and Technology in Irbid, Jordan. Dr. Almahasneh continued his medical education by completing an internal medicine residency and a cardiovascular disease fellowship from Marshall University in Huntington, West Virginia. He then completed an interventional cardiology fellowship from the University of Connecticut in Hartford, Connecticut. An accomplished researcher, Dr. Almahasneh has participated in numerous case control studies and he is a co-author of the published book Basics of Endovascular Interventions BEI. He is an elected member of AOA (Alpha Omega Alpha) honorary medical society, and a member of the American College of Cardiology, Society of Cardiovascular Angiography and Interventions, a member of the registered physician vascular interpretation, and associated with St. Joseph's Hospital.
Cardiovascular Diseases
Interventional Cardiology
Jordan University of Science & Technology
Marshall University
University Of Connecticut
Cardiology at Big Bend
10141 Big Bend Rd
Ste 206