Elizabeth A. Myers, DO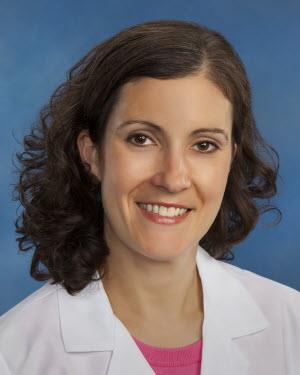 BayCare Medical Group
BayCare Physician Partners
BayCare Physician Partners ACO
St. Joseph's Children's Hospital
St. Joseph's Hospital
St. Joseph's Hospital - South
St. Joseph's Women's Hospital
AB Colon & Rectal Surgery - Colon & Rectal Surgery
AB Surgery - Surgery
We Accept the Following Insurances
All reviews have been submitted by patients after seeing this provider. To learn more click here.

Provider Explained Things Clearly

Provider Listened Carefully

Provider Was Easy To Understand

Provider Knew Medical History

Provider Spent Enough Time

177 Reviews, 43 Comments

8/19/2022 | BayCare Verified Patient

Excellent

8/10/2022 | BayCare Verified Patient

Good

8/5/2022 | BayCare Verified Patient

Have not met the dr yet!!!

8/3/2022 | BayCare Verified Patient

DR. MYERS IS THE BEST. IF ALL HEALTH CARE PROVIDERS WERE LIKE HER WE WOULD NOT HAVE SOME OF THESE HEALTH CARE PROBLEMS IN THE HEALTH FIELD

7/30/2022 | BayCare Verified Patient

My purpose of the visit was to have as many keratotic lesions removed. I was disappointed that I only had 4 removed; per provider, she couldnt do more because insurance wouldnt pay if lesions were remove for esthetic reasons; even though I mentioned that I would pay for whatever insurance wouldnt cover. I am planning on seeing someone else to have the rest of the lesions removed.
Dr. Elizabeth Myers is board certified in general and colon and rectal surgery. She has expertise in robotic and laparoscopic surgery for the management of colon and rectal cancer, complicated diverticulitis, inflammatory bowel disease, rectal prolapse, and complex re-operative multidisciplinary surgery which offers patients less postoperative pain and a quicker recovery time. In addition, she has specialized interest in the management of rectal cancer, offering patients sphincter preserving surgery for low rectal cancers to avoid the need for a permanent colostomy, robotic transanal surgery for large rectal polyps and early cancers, and watch and wait treatment strategies that allow select patients to avoid surgery altogether. Dr. Myers completed a fellowship in colorectal surgery at the Cleveland Clinic Foundation and an additional fellowship in minimally invasive colorectal surgery and rectal cancer management at Lankenau Medical Center. Dr. Myers serves as the Cancer Liaison Physician to the American College of Surgeons for St. Joseph's Hospital and is highly involved in the institution's multidisciplinary tumor board. She is a fellow of the American College of Surgeons (ACS), the American Society of Colon and Rectal Surgeons (ASCRS), and the Multidisciplinary International Rectal Cancer Society (MIRCS). She is an active member of the Society of American Endoscopic and Gastrointestinal Surgeons (SAGES) Oncology Task Force. She is committed to a multidisciplinary, compassionate, and collaborative mode of care that puts patients first and is affiliated with St. Joseph's Hospital.
St. Luke's Roosevelt Hospital Center
Colon and Rectal Surgery
Surgery
Lankenau Medical Center
Philadelphia College Of Osteopathic Medicine
The Cleveland Clinic
General, Colon, Rectal Surgery Tampa