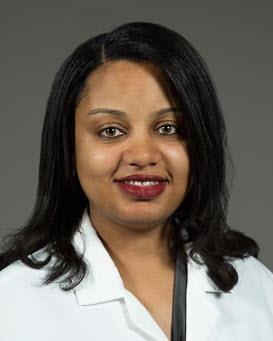 BayCare Medical Group
BayCare Physician Partners
BayCare Physician Partners ACO
Morton Plant Hospital
AB Obstetrics & Gynecology - Obstetrics & Gynecology
We Accept the Following Insurances
All reviews have been submitted by patients after seeing this provider. To learn more click here.

Provider Explained Things Clearly

Provider Listened Carefully

Provider Was Easy To Understand

Provider Knew Medical History

Provider Spent Enough Time

102 Reviews, 11 Comments

7/28/2021 | BayCare Verified Patient

Very good

7/22/2021 | BayCare Verified Patient

Excellent care.

6/26/2021 | BayCare Verified Patient

she was amazing and I am very happy that I get to go back to her for every visit! she made me feel relaxed and comfortable

6/11/2021 | BayCare Verified Patient

I had an abnormal initial pelvic ultrasound in the ER. She recommended a biopsy. I suggested repeating the pelvic ultrasound, and only doing a biopsy if the repeat ultrasound came back abnormal, as my bleeding had stopped. I would have preferred a more conservative initial approach, as opposed to an aggressive approach. Thankfully she did listen, and I did get a script to repeat the pelvic ultrasound. I never recieved the results of the 2nd pelvic ultrasound. This physician is very overworked. She needs a nurse or a nurse practioner to help her. Also her coordinator who is supposed to return patient phone calls is of no help to this doctor.

5/15/2021 | BayCare Verified Patient

No problems.
Dr. Eden Zeleke is a trusted OB-GYN. She attended the Eastern Virginia Medical School, where she received her medical degree.Dr. Zeleke lends her medical expertise at BayCare Medical Group. She is affiliated with Morton Plant Hospital in Clearwater, Florida. She encourages open communication with her patients which allows her to guide them through their treatment as an active participant in their own well-being. Dr. Zeleke's goal during consultations is to help women build a routine that will allow them to better prepare their bodies for successful pregnancy and childbirth. She is eager to be able to serve women at all stages of life. Please provide all insurance details at the time of booking in order to have a successful appointment.
Eastern Virginia Medical School
Gynecology and Obstetrics Healthcare Specialists