David Siambanes, DO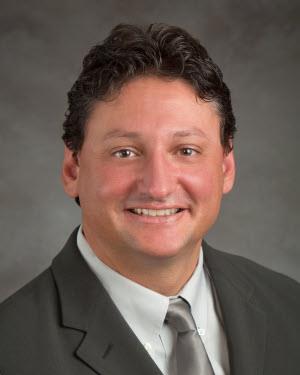 The Weight of Heavy Backpacks on Children

December 30, 2020

David Siambanes DO. discusses the weight of heavy backpacks on children and back pain associated with it. Learn more about BayCare's children's health services at BayCareKids.org

Your browser does not support the audio element.
BayCare Medical Group
BayCare Physician Partners
St. Joseph's Hospital
St. Joseph's Hospital - North
St. Joseph's Women's Hospital
St. Joseph's Children's Hospital
BayCare Physician Partners ACO
American Osteopathic Board Orthopedic Surgery
We Accept the Following Insurances
All reviews have been submitted by patients after seeing this provider. To learn more click here.

Provider Explained Things Clearly

Provider Listened Carefully

Provider Was Easy To Understand

Provider Knew Medical History

Provider Spent Enough Time

124 Reviews, 26 Comments

4/26/2023 | BayCare Verified Patient

The doctor seemed relatively nonchalant regarding her injury most likely due to the fact he has seen it a lot. However, as a 16 year old I was very concerned and felt like I needed more explanation and more empathy.

3/26/2023 | BayCare Verified Patient

The very best ever.!!

3/22/2023 | BayCare Verified Patient

Great experience always

1/25/2023 | BayCare Verified Patient

He got the job of getting the knee back in shape, quickly, with his treatment.

12/16/2022 | BayCare Verified Patient

We got lost in the parking lot but staff was awesome at getting us where we needed to go
David Siambanes, DO is board certified in orthopedic surgery and is fellowship trained in pediatric orthopedics and reconstructive spine surgery with a focus on scoliosis and spinal deformities. He received his Bachelor of Science in biology from the University of Illinois. He received his Doctor of Osteopathic Medicine from the Chicago College of Osteopathic Medicine, Midwestern University. He completed fellowships in reconstructive spine surgery from the University of Southern California and in pediatric orthopedics from Alfred I. duPont Hospital for Children. Dr. Siambanes served as Director of Education, Clinical Assistant Professor of Orthopedic Surgery and Vice Chair, Department of Orthopedics at Riverside California County Regional Medical Center. He was also co-chairman of the Medical Advisory Team for the Children's Spine Foundation and President, Spine Section of the American Osteopathic Academy of Orthopedics. Dr. Siambanes served as the primary orthopedic pediatric surgeon for the Riverside County's division for California Children's Services. In this capacity he was involved in the orthopedic management of cerebral palsy and its effects on the walking child. Dr. Siambanes is a member of The American Osteopathic Academy of Orthopedics, American Osteopathic Association, Scoliosis Research Society, and the Osteopathic Physicians and Surgeons of California. He has performed multiple presentations and published numerous articles in peer-reviewed journals. His article titled "The Influence of School Backpacks on Adolescent Low Back Pain" published in the Journal of Pediatric Orthopedics addresses a growing national concern among parents of schoolchildren.
Midwestern Univ. College Of Osteopathic Medicine
Pediatric Orthopedic Surgery|Orthopedic Surgery|Pediatric Orthopedic Surgery
Midwestern Univ. College Of Osteopathic Medicine
University Of Southern California
Midwestern University College Of Osteopathic Medicine
Pediatric Orthopedics at SJ Childrens
3003 W Dr Martin Luther King Jr Blvd
Fl 3