David F. Echevarria, MD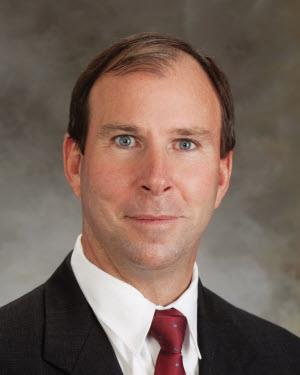 BayCare Medical Group
BayCare Physician Partners
BayCare Physician Partners ACO
St. Joseph's Children's Hospital
St. Joseph's Hospital
St. Joseph's Hospital - North
St. Joseph's Hospital - South
St. Joseph's Women's Hospital
We Accept the Following Insurances
All reviews have been submitted by patients after seeing this provider. To learn more click here.

Provider Explained Things Clearly

Provider Listened Carefully

Provider Was Easy To Understand

Provider Knew Medical History

Provider Spent Enough Time

113 Reviews, 28 Comments

12/9/2022 | BayCare Verified Patient

The receptionist were not very nice

11/16/2022 | BayCare Verified Patient

Dr. E saved my life and doesnt even know it! I struggled with so many ailments prior to going under treatment with Dr. E for gastric sleeve. My health has improved exponentially. Dr. E actually listens to his patients!

11/14/2022 | BayCare Verified Patient

Dr. Echevarria is the most kind-hearted doctor. Ive had the pleasure to be his patient and he always exceeds my expectations.

11/9/2022 | BayCare Verified Patient

Very good.

10/28/2022 | BayCare Verified Patient

Listened well and have suggestions.
Dr. David F. Echevarria is board certified in general surgery. He earned his undergraduate degree at Tulane University and his Doctor of Medicine at the University of Miami School of Medicine. Dr. Echevarria returned to Tampa where he completed a five-year general surgery residency at Tampa General Hospital, The Veterans Administration, and H. Lee Moffitt Cancer Center. Dr. Echevarria has been in surgical practice for over 20 years. His clinical interests include advanced laparoscopic surgery, general surgery, bariatric surgery, robotic surgery and surgical oncology including breast, liver and pancreatic cancers. Dr. Echevarria provides state of the art breast conservation treatment options for early stage breast cancer patients with the Mammosite Radiation Therapy System. He has extensive experience with bariatric surgery for morbid obesity. He also served as co-chair of the Intuitive Surgical Robotics Program at St. Joseph's Hospital in Tampa, Florida. Dr. Echevarria is a Fellow of the American College of Surgeons and the American Society of Metabolic and Bariatric Surgery. He is a member of the American Society for Bariatric Surgeons, and an Affiliate Member of H. Lee Moffitt Cancer Center and Research Institute.
University Of South Florida College Of Medicine
General, Colon, Rectal Surgery Tampa