Brian McDaniel, MD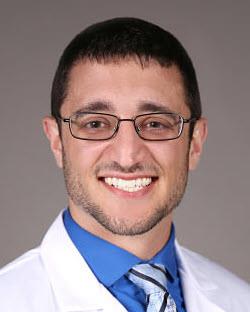 Fad Diets: Do They Work

August 12, 2020

Dr. Brian McDaniel discusses fad diets and if they work. Learn more about BayCare's primary care services

Your browser does not support the audio element.
BayCare Physician Partners
BayCare Physician Partners ACO
BayCare Medical Group
AB Family Medicine - Family Medicine
We Accept the Following Insurances
All reviews have been submitted by patients after seeing this provider. To learn more click here.

Provider Explained Things Clearly

Provider Listened Carefully

Provider Was Easy To Understand

Provider Knew Medical History

Provider Spent Enough Time

380 Reviews, 107 Comments

7/21/2023 | BayCare Verified Patient

I wait longer than the time that I spend with my doctor.

7/14/2023 | BayCare Verified Patient

Experience was great

7/11/2023 | BayCare Verified Patient

Dr. McDaniel is very good, spends time listening and putting together a treatment plan.

6/25/2023 | BayCare Verified Patient

He was very thorough

6/23/2023 | BayCare Verified Patient

So happy a friend referred Dr. McDaniel to us!
Dr. Brian McDaniel is board-certified in family medicine and part of BayCare Medical Group serving the Clearwater, Florida community, seeing patients age 18 and older. He is dedicated to providing men and women with compassionate, high-quality primary care. His goal is to maximize his patients' well-being, function and longevity, while considering the latest research and their personalized goals. Dr. McDaniel helps his patients with a wide variety of illnesses, injuries and chronic diseases, while also emphasizing prevention and routine screenings. As an obesity medicine board-certified physician, he's also an expert in helping patients achieve and maintain a healthy weight. Dr. McDaniel can help patients make lifestyle changes and, if necessary, discuss weight loss medications or bariatric (weight loss) surgery.
University of South Florida/Morton Plant Mease Family Residency Program
Pinellas Street Primary Care