Brian J. Deignan, MD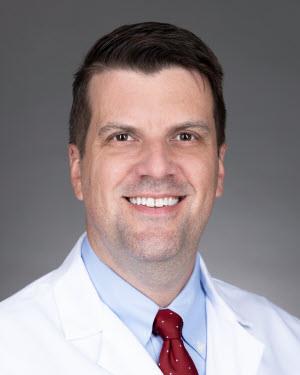 BayCare Medical Group
BayCare Physician Partners
St. Joseph's Hospital
St. Joseph's Children's Hospital
St. Joseph's Hospital - South
St. Joseph's Women's Hospital
BayCare Physician Partners ACO
AB Orthopaedic Surgery - Orthopaedic Surgery
We Accept the Following Insurances
All reviews have been submitted by patients after seeing this provider. To learn more click here.

Provider Explained Things Clearly

Provider Listened Carefully

Provider Was Easy To Understand

Provider Knew Medical History

Provider Spent Enough Time

168 Reviews, 36 Comments

10/21/2022 | BayCare Verified Patient

Dr. Deignan is such a helpful doctor: he helped me make decisions related to my daughters care with empathy and logic. As an overwhelmed parent with decision fatigue, this was so appreciated.

9/2/2022 | BayCare Verified Patient

Excellent doctor. Very kind, communicates well with kids and parents. Have used him twice for surgeries on 2 of my children. Recommend him highly

7/30/2022 | BayCare Verified Patient

The doctor was excellent.

7/15/2022 | BayCare Verified Patient

Excellent bedside manners and he really cares about his patient

5/22/2022 | BayCare Verified Patient

Excellent bedside manner and we agreed on what I feel is the perfect care plan for my daughter.
Dr. Brian Deignan received his Bachelor of Arts degree in neuroscience from the Vanderbilt University in Nashville Tennessee, and his Doctor of Medicine from the University of Miami School of Medicine in Florida. He completed his orthopedic surgery internship and residency at Virginia Commonwealth University in Richmond, then finished his training with a fellowship in pediatric orthopedics at A.I. DuPont Hospital for Children in Wilmington, Delaware. As a result of his commitment to seeking solutions for critical societal problems, Dr. Deignan was awarded the Ingram Scholarship from Vanderbilt University. Over the past decade, Dr. Deignan's passion for community service led to many medical missions in countries like Haiti, the Dominican Republic, and Mexico. These experiences culminated in presentations to U.S. and international audiences about coordinating and establishing Orthopedic Care programs in rural international communities. Dr. Deignan's clinical interests include fracture care, clubfoot, limb deformity and length inequality, cerebral palsy, and hip disease including Perthes disease and hip dysplasia. He is a member of the American Academy of Orthopaedic Surgeons, Pediatric Orthopaedic Society of North America, and the Limb Lengthening and Reconstruction Society. Dr. Deignan is a native of the Tampa Bay area, having grown up in Palm Harbor. He is fluent in Spanish.
Virginia Commonwealth University, Graduate Medical Education
Pediatric Orthopedic Surgery|Orthopedic Surgery|Pediatric Orthopedic Surgery
Alfred I. DuPont Hospital for Children
University of Miami, School of Medicine
Pediatric Orthopedics at Big Bend
10141 Big Bend Rd
Ste 206
Pediatric Orthopedics at SJ Childrens
3003 W Dr Martin Luther King Jr Blvd
Fl 3