Bilal Salame, MD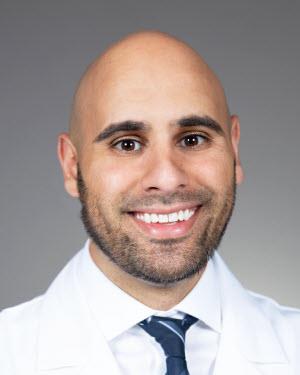 Morton Plant Hospital
Mease Countryside Hospital
BayCare Physician Partners ACO
Mease Dunedin Hospital
BayCare Physician Partners
BayCare Medical Group
AB Internal Medicine - Internal Medicine|AB Internal Medicine (Hematology)|AB Internal Medicine (Medical Oncology)
We Accept the Following Insurances
All reviews have been submitted by patients after seeing this provider. To learn more click here.

Provider Explained Things Clearly

Provider Listened Carefully

Provider Was Easy To Understand

Provider Knew Medical History

Provider Spent Enough Time

322 Reviews, 82 Comments

8/25/2023 | BayCare Verified Patient

Dr Salame is wonderful. Has assisted me, in recovering from breast cancer and oncology. I recommend him, every chance that I get.

8/25/2023 | BayCare Verified Patient

Good

8/20/2023 | BayCare Verified Patient

Outstanding

8/18/2023 | BayCare Verified Patient

Dr. Salame was excellent. Attentive and investigative. Completely engaged throughout the appointment. Class act.

8/18/2023 | BayCare Verified Patient

Fantastic doctor kind caring and compassionate. Explained everything in an easy to understand manor.
Dr. Bilal Salame is board certified in internal medicine and specializes in hematology/oncology. He completed his undergraduate degree in biochemistry from the University of Florida in Gainesville, Florida. Dr. Salame earned his Doctor of Medicine from St. George's University School of Medicine in Grenada, West Indies. He continued his medical education by completing an internal medicine residency at the University of Louisville in Louisville, Kentucky, followed by a hematology/oncology fellowship at the University of Florida, where he was awarded chief fellow. Dr. Salame was awarded the distinction of chief Fellow of his graduating class and believes in a team approach between physician and patient, and always puts the patient's need first. Dr. Salame is a member of BayCare Medical Group and serves the Safety Harbor, Florida community. He is an accomplished author and presenter, having contributed articles and topics to a number of peer-reviewed publications and events. Dr. Salame is a member of the American Society of Clinical Oncology, the American Society of Hematology, the American Society for Bone Marrow Transplantation and the Florida Society of Clinical Oncology. He is affiliated with Morton Plant Hospital and the Mease hospitals.
Hematology/Oncology|Hematology|Internal Medicine|Medical Oncology
University Of Florida College Of Medicine
St. Georges University School of Medicine