Anet Pargas, MD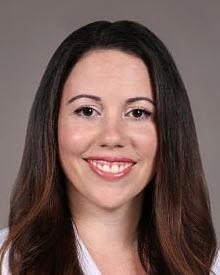 Post-Birth Appointment Q&A

September 23, 2020

Dr. Anet Pargas answers all the questions that new moms need to know about their first post-birth appointment. Learn more about BayCare's children's health services

Your browser does not support the audio element.
BayCare Physician Partners ACO
St. Joseph's Hospital - North
BayCare Physician Partners
BayCare Medical Group
AB Pediatrics - Pediatrics
We Accept the Following Insurances
All reviews have been submitted by patients after seeing this provider. To learn more click here.

Provider Explained Things Clearly

Provider Listened Carefully

Provider Was Easy To Understand

Provider Knew Medical History

Provider Spent Enough Time

79 Reviews, 10 Comments

2/9/2023 | BayCare Verified Patient

The Dr did a great job trouble shooting and diagnoses and prescribing medications.

12/21/2022 | BayCare Verified Patient

We love Dr Pargas. My girls are very comfortable with her. Shes very attentive, listens to any concerns and helps provide solutions.

9/10/2022 | BayCare Verified Patient

Excellent

10/8/2021 | BayCare Verified Patient

This was our first time meeting her and it was a wonderful experience and we cant wait to continue our health cate with Dr. Pargas.

9/24/2021 | BayCare Verified Patient

Everything went well and she answered my questions about COVID vaccine suggestions for my son.
Dr. Anet Pargas is a board certified pediatric physician in Lutz, Florida. She completed her undergraduate degree in biomedical sciences from the University of South Florida in Tampa, Florida. She earned her Doctor of Medicine from the Morsani College of Medicine, University of South Florida in Tampa. Dr. Pargas then followed that up with a pediatric residency at the University of South Florida. Dr. Pargas' extensive knowledge base and exceptional clinical experience in pediatrics, ensures that children receive the best quality care. She believes that it is much better to provide growing children with the optimal care they need to prevent diseases from happening, rather than waiting until a problem arises to treat it. She is passionate about working with children and forming bonds with them and their parents, with the goal of providing the best care possible to them and their families. She is also certified in basic life support and is a member of the American Academy of Pediatrics. Dr. Pargas is fluent in Spanish.
University Of South Florida
University Of South Florida
University Of South Florida