Abie A. Samuel, DO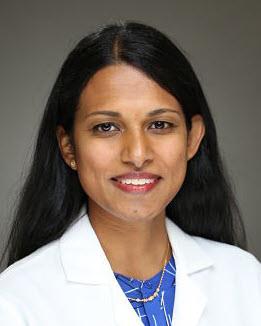 BayCare Medical Group
BayCare Physician Partners
BayCare Physician Partners ACO
St. Anthony's Hospital
AB Internal Medicine (Rheumatology)
We Accept the Following Insurances
All reviews have been submitted by patients after seeing this provider. To learn more click here.

Provider Explained Things Clearly

Provider Listened Carefully

Provider Was Easy To Understand

Provider Knew Medical History

Provider Spent Enough Time

410 Reviews, 86 Comments

8/26/2022 | BayCare Verified Patient

Dr. Samuel is always thorough and is an excellent listener. She knows my medical history and lets me take part in making decisions related to my care.

8/24/2022 | BayCare Verified Patient

The doctor was shocked to know that at my age my arthritis has progressed this much, and that Im planning to have ankle replacement. But she didnt offer any conversation about it...just that she would put me on Enbrel. Also no comment on how expensive Enbrel is, or how I may or may not be able to pay for it. I assume when I pick up the Rx...it will be too much and we will have to start from scratch with another appointment to talk about it.

8/12/2022 | BayCare Verified Patient

All good

8/12/2022 | BayCare Verified Patient

She was pleasant, helpful.

8/5/2022 | BayCare Verified Patient

Ive never had a bad experience. I very much like this provider.
Dr. Abie Samuel is board certified in rheumatology and internal medicine. She earned her Doctor of Osteopathic Medicine from the University of Medicine and Dentistry of New Jersey, School of Osteopathic Medicine in Stratford, New Jersey. She then completed an internal medicine residency at the University of Connecticut Health Center in Farmington, Connecticut and then a rheumatology fellowhip at the Univeristy of South Florida in Tampa, Florida. Her clinical interests include rheumatoid arthritis, lupus and osteoporosis. She is a member of the American College of Rheumatology.
University of Connecticut, School of Medicine
Rowan University, School of Medicine
University of Connecticut, School of Medicine
USF, School of Medicine
Suncoast Medical Clinic Rheumatology
620 10th St N
Ste 2E
Saint Petersburg,
FL
33705