Clinical Quality at BayCare Health System
We continuously strive to ensure each patient receives the absolute best care and outcomes possible. Each day we continue to pioneer clinical excellence through innovative learning, continuous process improvement and most importantly patient safety. In caring for hundreds of thousands of patients and families each year, we recognize that our patients, families, communities may describe excellent care and quality outcomes in unique and personal ways. We at BayCare understand this uniqueness and value all perspectives on quality care. Agencies such as CMS Hospital Compare, Leapfrog, IBM/Watson Top Hospitals and Health Systems and others each bring a unique quality measurement approach. As such, we respect each of these efforts and would like to share some of our quality outcomes from a few of these reports.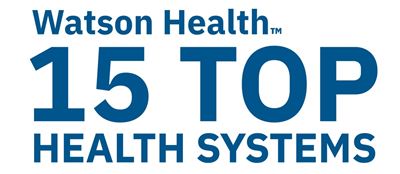 89th percentile in overall quality of care
79th percentile in continuous improvement (2021 National Report)
Here are a few areas we consider critical to our mission in delivering exceptional patient care:
Willingness to Recommend Our Hospital (January 2021 release)
A National, standardized survey of hospital patients about their experiences during a recent inpatient hospital stay. This is also referred to as HCAHPS (Hospital Consumer Assessment of Healthcare Providers and Systems). The information below is included on that report for BayCare.
Percentage of patients who reported YES they would definitely recommend the hospital.
Additional Resources for Comparing Hospitals and Health Care Systems