Community Health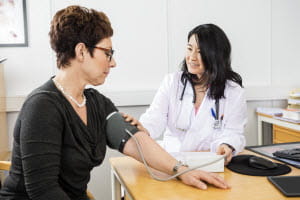 Are you part of a church, school or community organization that would like to do a health care program at your site? BayCare Community Health services will come to your location in Pinellas, Pasco, Polk and Hillsborough counties and provide health education, screenings, immunizations and other features.
Our outreach programs are competitively priced and promote wellness and raise awareness for disease prevention.
Our services are mobile and we can visit your site as part of a health fair or other special event.
BayCare is the largest community-based health system in the area, composed of 16 hospitals and hundreds of other locations throughout Tampa Bay and central Florida.
We have a vested interest in the keeping areas we serve in good health through numerous wellness initiatives including community health.
We can bring to your site:
Screenings
Health screenings for disease prevention can save lives as treatment can start as soon as the person aware there is a problem.
Healthy Heart Package includes blood pressure, body mass index, total cholesterol, HDL (good cholesterol), blood glucose (blood sugar), hemoglobin A1c
Scoliosis
Body fat analysis
Flu and pneumonia immunizations
Education
Education uses learning tools and encourages the adoption of health-improving actions, behavior and skill development.
Adult CPR
Basic Life Support and Heartsaver AED defibrillator training
Fitness classes
Certified health coaching
For more information or to schedule a service, please contact:
(844) 420-8364