That's the BayCare effect.
At BayCare, we believe you don't have to compromise cutting-edge treatment for compassionate care. Led by our team of experts, our mission is to advance medical innovations and deliver excellence in health care. From our renowned maternity experience to our leading cardiology and oncology departments, we're making a difference in the community every day.
Explore Our Top-Ranked Services and Specialties
Our deep commitment to the well-being of our community is at the heart of everything we do. That passion has led to national recognition across our specialties and treatments. Take a closer look at the wide range of services we provide — including cardiovascular, imaging, home health care, and more.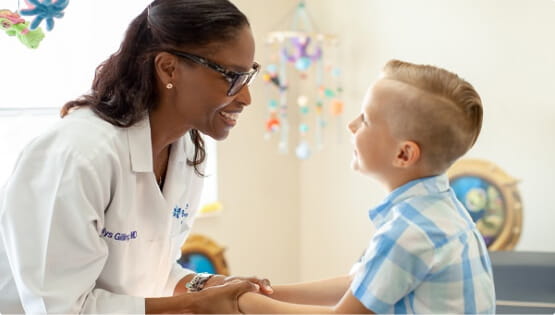 Leaders in Compassionate Care
Across Tampa Bay, BayCare is synonymous with empathy and a human connection in health care. We're proud of that reputation and to have earned seven Press Ganey Human Experience awards — demonstrating our dedication to the people we serve.
Join the BayCare Team
Be part of our mission to revolutionize health care. Start a career at BayCare and help us make a difference every day. Empower lives and join the BayCare team.
*PINC AI™ 15 Top Health Systems