BayCare Psychiatry Residency Program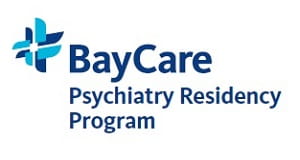 The BayCare Psychiatry Residency Program is a 4-year General Psychiatry program based out of Morton Plant North Bay Recovery Center in Pasco County, Florida. There will be six resident positions per year. BayCare is a premier not-for-profit health system in the Tampa Bay area that consists of 15 hospitals and numerous outpatient clinics.
Our program aims to graduate well-rounded, community psychiatrists who are excellent clinicians, technically skilled in psychopharmacology and psychotherapy, and can demonstrate the knowledge, skills and behaviors necessary to enter autonomous practice.
As a new program, there will be many opportunities for innovation. We encourage our residents to think outside the box when it comes to medical education, and with our program leadership, we welcome new ideas for program design, structure and continuous improvement.
BayCare has many career opportunities available and we want our residents to continue practicing in the Tampa Bay area whether it's after residency or coming back after a fellowship.
Contact Us
BayCare Psychiatry Residency Program
Morton Plant North Bay Hospital - Recovery Center
21808 State Road 54
Lutz, FL 33549
Program Email: GMEpsych@baycare.org
BayCarePsychiatryResidency.org