Tips for a Healthy School Year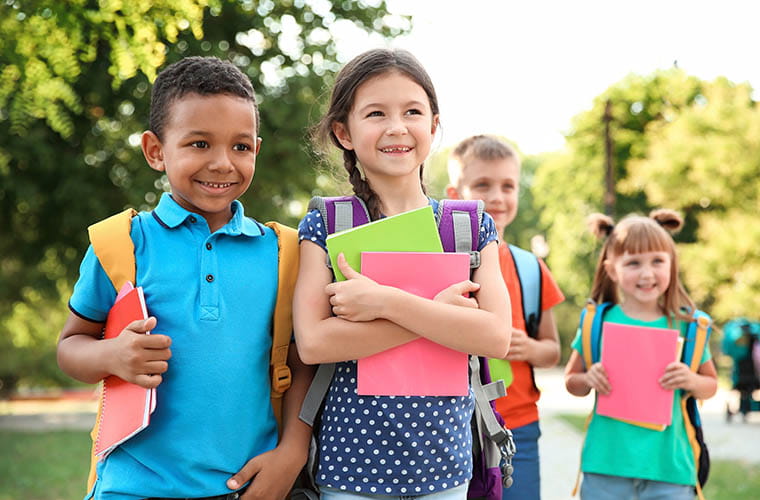 For many families across Tampa Bay, summer break is winding down and back-to-school preparations are in full swing. Unfortunately, a new school year also means the return of classroom germs.

A combination of crowded spaces, poor ventilation and unhealthy habits help germs thrive in a classroom setting. As a result, students are more susceptible to catching common illnesses at school, making them and others sick.

Students can catch hundreds of different viruses and illnesses that can make them ill and keep them out of school for days. According to Dr. Christina Canody, pediatrician and medical director for the pediatric service line at BayCare, some of those illnesses include colds, flu, strep throat, pink eye, fifth disease, COVID and many more.

"Viruses that cause viral illnesses are highly contagious," Dr. Canody said. "Students not only get sick themselves, but they can also spread these illnesses at home to parents, siblings and other family members."

Dr. Canody offers some helpful tips on how to protect your children from getting sick when they go back to school.

Good Hygiene
Germs are everywhere. Touching a surface where germs are lurking, then touching your face can make you sick. Handwashing with soap and water is one of the best ways to remove germs, avoid getting sick, and prevent the spread to others.

"Teach your children to wash their hands frequently, cover coughs and sneezes, and avoid touching their eyes, nose and mouth. And if your child is sick, keep them at home to prevent infecting others," Dr. Canody adds.

She also recommends cleaning their backpacks, lunch boxes, digital devices, pens and other objects regularly.

Prevention
Dr. Canody suggests there are steps parents can take to help keep a child's body healthy so their immune systems can work properly when they come in contact with germs. These include ensuring children take a daily multivitamin, eat nutritious food, stay active, drink lots of water and get enough sleep.

"These basic day-to-day steps can help children build a strong immune system and keep them healthier," she said.

Vaccines
From newborns to college students, getting vaccinated can help protect children and teens from illnesses as they grow into adulthood. Vaccinations also protect a child's classmates, friends, relatives, and others in the community. On-time vaccination protects kids before they are exposed to highly contagious and life-threatening diseases like measles, whooping cough, and chickenpox.

"Vaccines will help decrease the severity of illnesses while reducing the likelihood of hospitalizations and deaths," Dr. Canody added. "The best defense is a strong offense, and that's why vaccinations are the best way to protect you, your children and others from illness."

Treatment and Care
If your child is sick, Dr. Canody recommends talking to a pediatrician about the best option of care. While there are many over-the-counter antiviral medications available, parents should contact a pediatrician to see if those medications are appropriate for their children.

BayCare Medical Group provides convenient access to different care options for pediatric patients. Parents also can conveniently see a medical provider using BayCareAnywhere, a 24/7 mobile application offering virtual visits through a smartphone, tablet or computer. They can also see a medical provider at Walk-In Care locations at select Publix Pharmacies throughout the Tampa Bay area. BayCare's urgent care locations throughout Pinellas, Hillsborough, Polk and Pasco counties also offer convenient access to high quality health care for adults and children ages 2 and older.

Additional School Resources
For info and tips on how to keep kids healthy and safe throughout the school year - both physically and mentally - be sure to visit our resource hub: BayCare.org/School.

On the school resource page, families have access to podcasts, videos and articles that offer health and safety information as well as the opportunity to find a pediatrician or pediatric specialist.

Some of the featured content includes information on vaccines, kid-friendly lunch ideas, sports safety, signs of bullying, and much more.