Grief and Holiday Festivities Can Coexist in 2020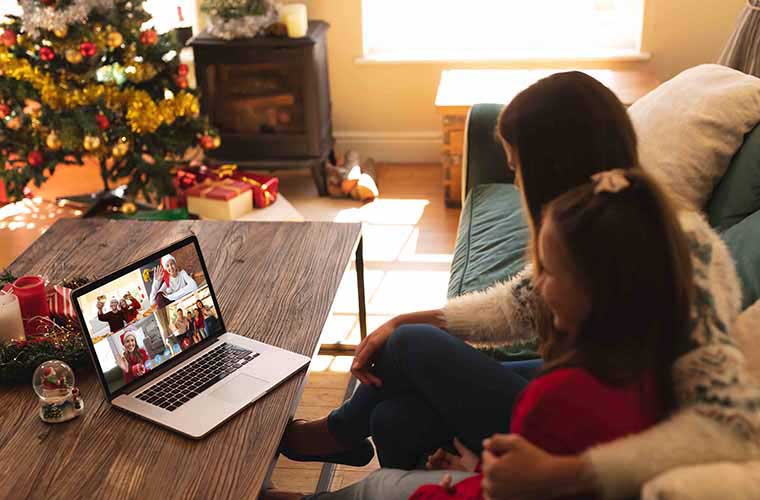 For some, preparing for the upcoming holidays and moving on to 2021 cannot come fast enough. For others, just the thought of the holidays in 2020 stirs up a sense of fear and dread.
Instead of feeling like celebrating, they feel a deep sadness. Nothing is the same and may never be the same. A loved may be missing this year and that loss on top of the loss of everyday normalcy may feel like too much.
Though this holiday season may look nothing like previous ones, Tracy Daniels, Master Level Practitioner, BayCare Behavioral Health, says, "it can be joyous."
For that to happen, individuals must be respectful of others needs and wants. "Whether it is the loss of a loved one, grief from missing out on seeing family members, or loss of normalcy and traditions, coping with these feelings can be challenging," says Daniels.
An increase in COVID-19 infections across the country has many on edge. Health officials warn against gathering in large groups. In this strange time, it can be easy to be offended when others do not meet up with our personal standards. Expecting others to grieve and act like us will only set both parties up for more hurt and disappointment.
"If someone says, I am not comfortable in a large group, don't judge that person. Respect him or her," says Daniels.
One way to do this and still be "together" is to have a Zoom or Facetime meal. The group can set a predetermined time and menu. Then, each person or smaller group can get on the call to see each other and communicate during the meal.
If a loved has passed away this year, Daniels suggests including a favorite dish of that person. If that loved one was the one who organized the gatherings, continue to do the things that made the gathering memorable. Tears and sadness may be intermixed with joy and laughter whether the gathering is in-person or virtual. That is okay.
Talking about the person who has passed is key to making the first holiday without someone meaningful and special. "If you don't talk, it becomes the elephant in the room," says Daniels. "Share good memories or funny stories but don't avoid talking about the person."
On the other hand, Daniels advises being respectful of those who are not ready to talk. "Be mindful that you are with someone who has lost someone," he says. "If you notice someone is struggling, don't say it will be okay. Instead ask what can I do for you?," he adds.
If someone is not ready to be part of the group, try to set up a specific time to call that person to check in.
Daniels stresses it is normal to be sad when experiencing loss but celebrating the life of the person who has passed helps those still here to process grief. Loss is a part of life, and grief is a natural process.
Each person, each friend group, each family must learn to navigate the new normal and figure out how to make this season work. Though traditions may be gone, new traditions can begin.
"We have to continue to move forward. We are still in the land of the living, and we need to keep living," said Daniels. "That is one of the greatest ways to honor the person who has passed."