Newsletters
At the Center for Bleeding and Clotting Disorders of St. Joseph's Hospital, we recognize the importance of helping our patients build a strong support network and stay connected to the community.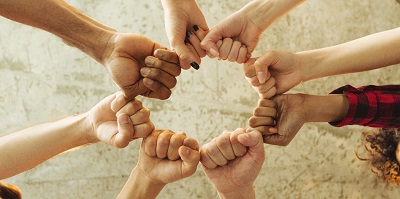 Each year, we attend the Hemophilia Foundation of Greater Florida's walk in an effort to advocate for our patients. The 2020 walk was held virtually this year and managed to successfully raise more than $29,000, of which 79% of that revenue will go directly towards supporting the bleeding disorders community. In 2019, our team won the Champions in Action Corporate Award and in 2020 we proudly earned recognition for having the most donors.
See our quarterly newsletters for timely information on upcoming community events, as well as valuable information on research and other activities.
Our team has worked closely with the Mayor's office to obtain two signed proclamations which recognize April 17, 2019, as a World Hemophilia Day, and March as Bleeding Disorders Awareness Month in the city of Tampa. These amazing achievements will help bring awareness to the Tampa Bay community about hemophilia and other bleeding disorders. You can read more about this and many other highlights in our newsletters.