MISBC Team
Multidisciplinary Team
Treatment of orbital and skull base tumors is tailored to address the specific individual needs of the patient by the Minimally Invasive Skull Base Center's multidisciplinary team of health care professionals including surgeons, oncologists, endocrinologists, ophthalmologists, neuroradiologists, neurologists, pathologists and rehabilitation specialists.
Working as a team, these specialists utilize minimally invasive technology to provide the very latest diagnostic, treatment and rehabilitation options available. Relatively few surgeons in the world have the experience with endoscopic management of rare sinus cancers, including clival chordoma, as do those at our MISBC. Whether it is Graves' exophthalmos, an orbital apex tumor or compressive optic neuropathy, our Minimally Invasive Skull Base Center's has the equipment and expertise to give cutting-edge care. Each patient can expect comprehensive care by the joining of experienced physicians across specialized areas of medicine.
Medical Directors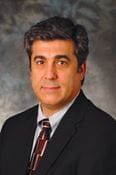 Donald C. Lanza, MD FACS is an ear, nose and throat surgeon and is the founder of the Sinus and Nasal Institute of Florida, P.A.. He is an internationally recognized sub-specialist who manages problems affecting the nose, sinuses and the skull base.
Dr. Lanza is an innovator of minimally invasive surgical techniques and his work on sinusitis is referenced by the Food and Drug Administration. He has been involved in the development or introduction of several innovative procedures to manage complex skull base related problems. He is the author of many medical journal articles describing these innovative techniques. Dr. Lanza has been listed in Best Doctors in America since 1994 and Top Doctors in America for Cancer since 2006.
He is past president of the American Rhinologic Society and is on the Board of Directors for the American Academy of Otolaryngology - Head and Neck Surgery. He was sought out and quoted by both the New York Times and the Wall Street Journal for his expert opinion on sinus diseases and their management. The Tampa Tribune published a feature article on Dr. Lanza regarding the management of sinus cancers.
Dr. Lanza obtained his MD at the State University of New York, Health Science Center in Brooklyn, NY (Downstate). In 1990, Dr. Lanza completed his general surgery and otolaryngology training at Albany Medical Center in upstate New York and became board certified by the American Board of Otolaryngology. He began 1 year of fellowship training in Rhinology with David W. Kennedy, MD at Johns Hopkins Medical Institutes that was completed at the University of Pennsylvania. After promotion from assistant to associate professor at the University of Pennsylvania he relocated to the Cleveland Clinic Foundation in Cleveland. There he was Section Head, for Nasal & Sinus Disorders and collaborated with neurosurgery to develop some of the techniques used at St Anthony's Hospital.
Dr. Lanza operates almost exclusively at St. Anthony's Hospital because he believes in St. Anthony's mission of compassionate delivery of excellent health care.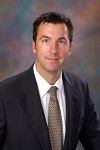 Kirk Jobe, MD
Kirk Jobe, MD completed his undergraduate training at the University of Michigan, Ann Arbor, and received his MD degree at Wayne State University in Detroit, Michigan. He then completed a surgical internship at Wayne State and received his general neurosurgery and epilepsy training at Rush Presbyterian Hospital in Chicago, Illinois.

Glenn A. Call, MD
Board Certified: American Board of Radiology (Certificate of Added Qualification in Neuroradiology)
Fellowship: University of South Florida (Neuroradiology and Magnetic Resonance Imaging)
Residency: University of Florida (Diagnostic Radiology)
Medical: University of Chicago, Pritzker School of Medicine
Undergraduate: B.E.S. in biomedical engineering, Johns Hopkins University
Awards/Recognition: Senior member, American Society of Neuroradiology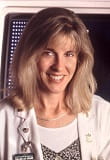 Debra Freeman, MD
Board Certified: American Board of Radiology, Therapeutic
Fellow: American Cancer Society Clinical Fellow
Fellowship: University of Florida
Residency: University of Florida
Medical: University of Florida
BS: Davidson College
Awards/Recognition: Subspecialty training in stereotactic radiosurgery; state representative, Medicare Carrier Advisory Committee; state representative, ProNational Insurance advisory board; clinical consultant for Accuray, Inc.
Antonio J. Gayoso, MD
Board Certified: American Board of Plastic Surgery
Residency: General and plastic surgery, Medical University of South Carolina, Charleston, South Carolina
Medical: University of Miami School of Medicine
BA: Duke University, University of Florida
Awards/Recognition: Member of the American Society of Plastic Surgeons, American Society for Aesthetic Plastic Surgery, Florida Society of Plastic Surgeons, Pinellas County Medical Society and former president of Tampa Bay Society of Plastic Surgeons. Chief of Plastic Surgery at St. Anthony's Hospital and Bayfront Medical Center.

Alla Solyar, MD
Board Certified: American Board of Otolaryngology/Head and Neck Surgery
Fellow: American Academy of Otolaryngology/Head and Neck Surgery
Fellowship: Rhinology and Skull Base Surgery, Sinus and Nasal Institute of Florida Foundation, St. Petersburg, Florida
Residency: Otolaryngology/Head and Neck Surgery, Albert Einstein College of Medicine, Bronx, New York
Medical: Albert Einstein College of Medicine, Bronx, New York
Minimally Invasive Skull Base Center
St. Anthony's Hospital
1200 7th Avenue N.
St. Petersburg, FL 33706
Call (727) 825-1111 for physician referral