Hotel and Travel Information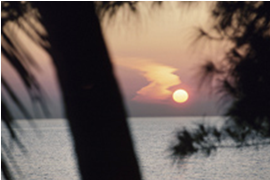 Few cities hold a world record for their sunshine, but St. Petersburg does. Beginning in 1967, mother nature showered the city with 768 consecutive days of sunshine, earning it a place in the Guinness Book of World Records. Nicknamed the "Sunshine City," St. Petersburg still averages 361 sunny days every year.
If you are coming from out of the area for a procedure or to be closer to a loved one at St. Anthony's Hospital, be sure to make time to take advantage of all St. Petersburg has to offer - 244 miles of shoreline provide gorgeous waterfront parks and beaches, including some of America's top-rated beaches.
We have provided the following information to assist you in your travel plans:
Tourism Information
Airports
Hotels Near St. Anthony's Hospital
The following hotels offer discounted rates for St. Anthony's Hospital patients & visitors. When you call for reservations, please advise the hotel that you would like St. Anthony's Hospital preferred rates.
Restaurants Near St. Anthony's Hospital
Hotels Near St. Anthony's Outpatient Center
Local Activities and Points of Interest