BayCare is Growing in Plant City
Since 1953, South Florida Baptist Hospital has served the community's health and wellness needs. And, as our community grows, we're growing with them. In 2021, we broke ground on the new South Florida Baptist Hospital and it'll be conveniently located near our current hospital and include:
A new 89,000-square-foot medical arts building

One hundred and forty-six inpatient/observation private rooms




Twenty-six intensive care unit beds




Thirty-two emergency department and fast track beds




Three interventional/cardiac catheterization suites




Eight operating rooms




A labor and delivery unit, C-section room, and mother/baby unit




Nearly 800 team members
We'll continue to update you here when we have more exciting news about the future of the new South Florida Baptist Hospital!
South Florida Baptist expands to Plant City
Because there is no room left to expand or retro-fit infrastructure in the current building, BayCare announced plans for the construction of a new South Florida Baptist Hospital just a few miles from its current spot. The new spot is off Exit-22 of I-4. "After 67 years, we have run out of room to expand the hospital on its current site," says hospital president, Karen Kerr.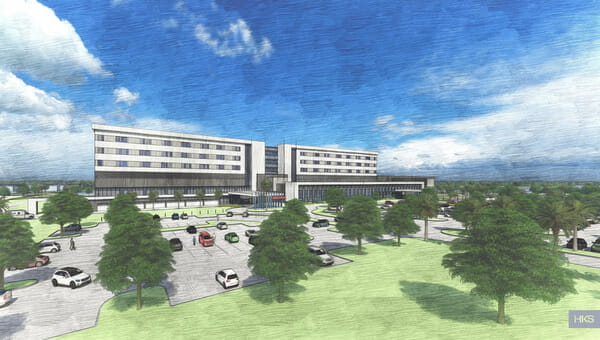 Get our Digital News 
BayCare updates the community every two weeks about health and wellness.