Breast Milk Donor Program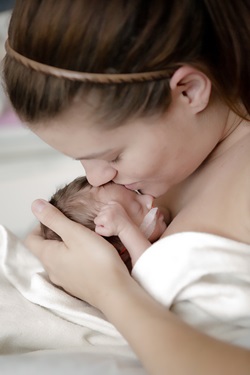 BayCare implemented a Breast Milk Donor Program to provide nourishing human breast milk products to ill, premature babies in BayCare Neonatal Intensive Care Units and NICUs around the country. Eligible mothers within the community can now donate their excess breast milk to help premature infants in need. BayCare partnered with Prolacta Bioscience to provide standardized and pasteurized human milk-based formulations for these little babies.
Often with mothers of premature infants, their own breast milk does not come in as early as their babies arrive. Breast milk provides protection against many illnesses, and the American Academy of Pediatrics recommends breast milk for the first year of life. These human milk products produced from the BayCare Donor Milk Program will provide the benefits of a 100% human milk diet to premature babies.
Nursing mothers who want to help can be prequalified to make sure they are healthy enough to donate. Review the Frequently Asked Questions to learn more about the qualification, pumping, freezing and shipping processes.
Why donate to support BayCare preemies?
It is easy and convenient and can be done from home
It can be done at no cost to you
You are eligible to receive reimbursement
How does your breast milk donation help?
Helps save babies' lives
Supports mothers with critically ill babies
Provides standardized and guaranteed supply of breast milk to BayCare NICUs
Ready to become a donor?
Do you have extra breast milk?
Want to make a difference?
Learn more about how your donation can help or speak to a Milk Program Coordinator today.