Tampa in Scrubs Alumni
St. Joseph's Hospitals thanks our past participants of the Tampa in Scrubs program. The Tampa in Scrubs Alumni represents the almost 100 members that have completed rounds at Tampa's most notable hospital. These elite individuals had an opportunity to intimately shadow our highly skilled and experienced staff of physicians with national and international reputations care for infants, children and adults; an experience they will never forget.
September 2019 Graduates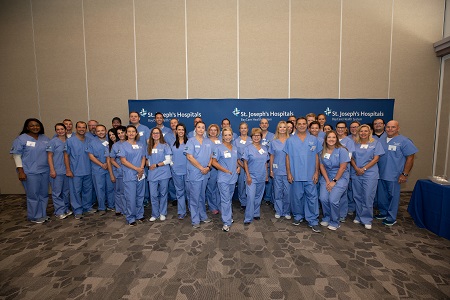 Lori Redhead, Rosanne Versaggi, Katie Lopez, Michelle Ciudad Real, Andreas Dettlaff, Karla Dettlaff, Representative Fentrice Driskell, Taylor Sanchez, Ralph Garcia, Claire Enick, Dave Enick, Renee Duci, Frank Duci, Joseph Citro, Senator Janet Cruz, Gina Evans, Alexandra Ojeda, Clayton Clemens, Nick Carper, Shelbey Mastronardo, Erica Maurino, Mark Segel, Todd Reid, Linda Pearce, Tom Conaty, Michele Boone, Travis Jennings, Angela Strouse, Debbie Lundberg, Priscilla Castellano, Susan Schnitzlein, Shari Martinez, Sarah Casey, Lynn Collingsworth, Tania Hilborn, Will Stainton, Scott Fink, Marley Wilkes, Jay Marrero, and Jim Taylor.
September 2018 Graduates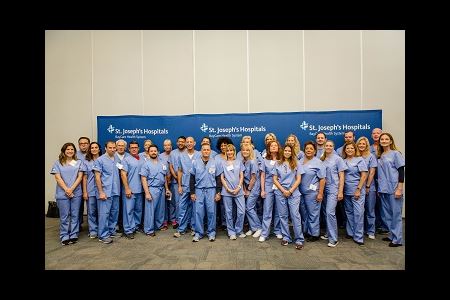 Candace Headrick, Connie Gage, Lili Salemi, Edward Siler, Robby Allender, Aakash Patel, Jackie Gardner, Tracy Hallenbeck, Donna Taylor, Olinda DeJuan, Jennifer Stancil, Kimbeerly Simon, Francesca de la Grana, Esq., Bruce Rodwell, Matt Rice, Hugh Campbell, Theresa Renaud, Nicole Savino, Liza Mizel, Salvatore Ingrassia, Shannon Seifer, Steve Tishman, Jonathan Torres, Priscilla Castellano, Michael Schmid, Joshua Baumgartner, Stephanie Brown, Carol Cromer, Angie Van Slavens, Andrew Smith, Courtney Haddad, John Sheppard, Troy Atlas
August 2017 Graduates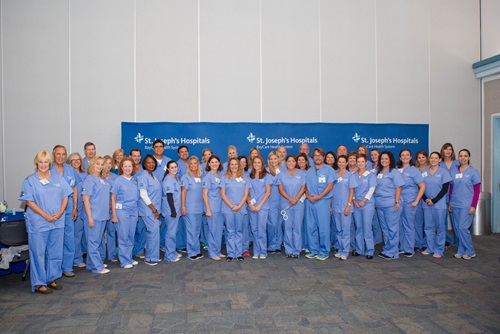 Isabel Dewey, Christina Mitchell, Jeanette Fenton, Jennifer Young, Lindsey Parks, Cynthia Gandee Zinober, Bob Martinez, Nancy Walker, Jody Ritter, Chris Elmer, Jack Sheppard, Melisa Martin, Gilbert J. Munoz, Debra Palmer, Jennifer Libby, Bill Jordan, Sharon Stegemeyer, Dan Gysel, Stephanie Kaminoff, Kelly Flannery, Jennifer McDonald, Darlene Frisco, Gary LoDuca, Cassanda D'Addio, Dellinda Rabinowitz, Judge Denise Pomponio, Gladys Permuy, Jennifer Kassay, Lindsay Antal, Amanda Heese, Anne Nelson, Eilam Isaak, Betsy Isaak, Brenda Sproat, Chief Judge Ronald Ficarrotta, Joseph Martinez, Crystal Stickle, Debbie Rosenthal, Dr. Greg Hindahl, Lauren Vance.
Take a look at the 2017 Tampa in Scrubs recap video.
September 2016 Graduates
Adelaide Few, Lori James, Joette Giovinco, Carrie Hepburn, Kem Toole, Louisa Van Eepoel, Jean Amuso, Dottie Weist, Leroy Moore, April La Cava, Drew Marshall, Molly Crews, Marisa Belote, Bonnie Carr, Edna Broyles, Trish Blocker, Keri Thatcher, Wendy Vera, Rachel Juel, Magda Spires, Katherine Young, Warren Sponsler, Ariel Landry, Linda Gibbs, Eric Longphee, Bob Garcia, Scott Robey, Tammy Bourassa
Take a look at the 2016 Tampa in Scrubs recap video.
October 2015 Graduates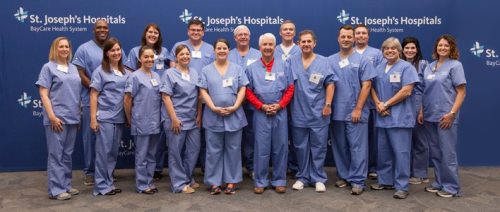 Leon Mezrah, Randy Simmons, Santiago Corrado, Mike Daigle, Christine Burdick, Kevin Plummer, Bob Rohrlack, Kelly Andrews, Ana Cruz, George Hall, Bonnie Wise, Scott Daigle, David Judd, Patrick Sharpton, Melissa Silvest, Melanie Brown
August 2015 Graduates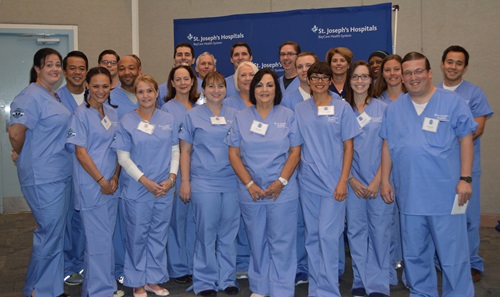 Matthew Yost, David Garcia, Gloria Perez, Digna Alvarez. Ryan Patminta, Lorena Hardwick, Cedric McCray, Christine Barker, Del Curry, Carly Coughlin, Jeffrey Huggins, Beth Pytik, Marcia Mejia, Jim Davis, Melonie Hoyt, Wendy Brill, Jacob Gil, Derick Taberthsofer, Leila Wilson, Trent Phillips, JD White, Brigitta Shouppe, Stephen Gately, Summer Robertson