Meet Our Medical Director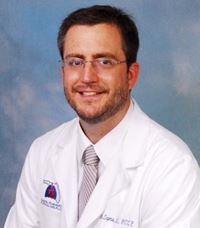 Dr. Andrew Sams is the Medical Director for St. Anthony's Sleep Disorders Center. Dr. Sams is board certified in Sleep Medicine and has additional board certifications in Pulmonary Medicine, Critical Care Medicine, and Internal Medicine.
Our Sleep Disorders Center is accredited by the American Academy of Sleep Medicine. In accordance with AASM requirements, Dr. Sams monitors all facets of the records, tests, and interpretations of each patient.
For appointments, please call (727) 820-7373. For general sleep disorders questions, please call (727) 820-7424.