What is Charcot Foot?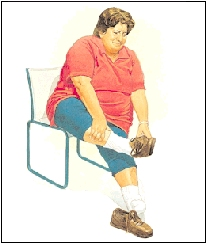 Charcot foot is a pattern of bone and joint damage that can lead to foot deformity. Charcot foot begins with peripheral neuropathy, a disease of the nerves in the feet. Because your nerves do not function well, you may not sense pain when you injure your foot. You may break bones or damage joints without knowing it. If you keep walking on your injured foot, fractures can heal unevenly. This causes foot deformity. With Charcot foot, minor fractures can lead to major problems if not treated early. Charcot foot may also be called diabetic foot. That's because diabetes is a leading cause of neuropathy in the feet.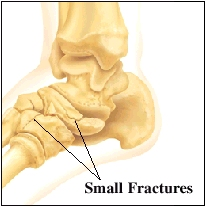 Acute Charcot foot
Acute Charcot foot begins when repeated small fractures are not felt and therefore not protected. At first, there may be no visible signs of Charcot. If you keep walking on your foot, fractures become worse. Your foot may feel hot and appear red and swollen.
Fractures
Fractures begin to heal as Charcot foot progresses. But pressure from your body weight keeps bones from mending smoothly. Continued walking can cause new fractures. Your foot may still be red and swollen.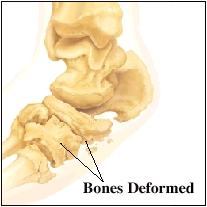 Chronic Charcot foot
Chronic Charcot foot is deformity resulting from poor bone healing. Shoes may not fit the deformed foot. Chafing from a poorly fitting shoe can cause ulcers (open sores). Ulcers may become infected. Severe infection may require amputation.