Treating ADHD: Learning More
Before you can help your child, you must understand what ADHD is. Although ADHD is not a learning problem, it can interfere with learning. With the proper help, your child will find it easier to learn both at school and at home.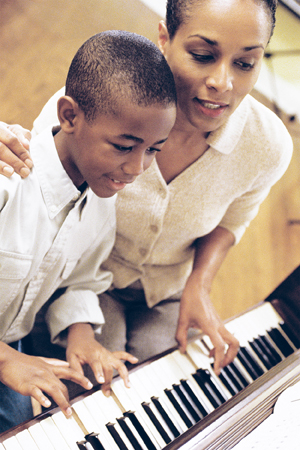 Learning about ADHD
One of the best ways to help your child is by learning about ADHD. You can start by believing that your child is not lazy or stupid. Once you understand the special needs that ADHD creates in your child, share what you learn with others. Some people may resist the diagnosis or deny the problem. Even so, let them know how they can help your child.
Learning with ADHD
Except in rare cases, there is nothing wrong with the intelligence of a child with ADHD. To make learning easier, work with your child's teacher. Share the tips for teachers below. Keep in mind, federal law supports your child's right to receive the help he or she needs.
Parent's role
Here are some ways you can help your child:
Stay informed. Read about ADHD. Join a local ADHD parent support group.

Reassure your child that ADHD is not his or her fault.

Request a teacher who can help your child. Stay in touch.

Create a tidy, quiet study space for your child at home.
Teacher's role
Here are a few tips the teacher can try:
Seat the child near the front of the room, away from any distractions such as windows or noisy radiators.

Find the best way to "reach and teach" the child. Use tape recorders, computers, or games if they promote learning.

Encourage the child to pursue favorite subjects. Offer special projects to boost self-esteem.
Child's role
Here are some hints for your child:
Tell your parents and teachers when you need their help.

Set aside one place at home and another at school to store your books, folders, and projects.

Make a list of your assignments and their due dates. Marking dates on a calendar can help.

Take short breaks between homework assignments. Set a timer to signal when to end the break and return to homework.