Tips for Working Parents: Child Care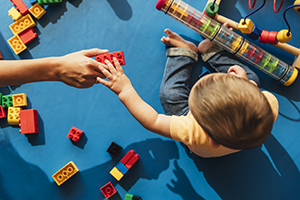 If you feel good about your child's caregiver, you'll be less worried about leaving your child each day. Before choosing a caregiver, ask for references or names of other parents who use the child-care provider. Find out if the caregiver's views on raising children match your own. Then, visit the site unannounced. See how much attention each child receives.
Team up
Sharing experiences with your coworkers can give you emotional support and helpful solutions. If you're having trouble finding child care, your employer's EAP (employee assistance program) may be able to give you some local referrals. For supervised after-school programs, contact your child's school. Or contact your local recreation department or your county child-care agencies. Also check your local government's website for listings.
Build independence
If your child stays home alone, teach him or her about safety. And make sure your child knows what to do in an emergency. This will help both of you feel more confident.
Keep phone numbers and rules by the phone.

Have your child give you (or another adult) a daily check-in call at a set time.

Make sure your child knows not to tell callers that he or she is alone.

Teach your child not to open the door to strangers.

Teach your child to call 911 in emergencies.

Find a neighbor who can be called on for help.