Tips For Working Parents: Infants to 3 Years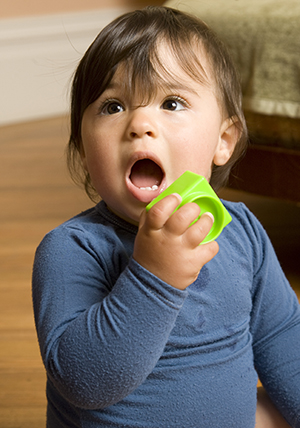 You may find it difficult to leave your baby or preschooler and go to work. You may worry how your child will do. Or you may feel guilty about leaving your child in someone else's care. Here are some tips to help you.
It can be hard to leave your baby
It's normal to have a sharp feeling of loss when you and your baby must be apart. Babies are very dependent on adults. They rely on us for food, comfort, and stimulation. They also depend on us for love and security. So it's natural for parents to feel very attached to their baby.
Feeling better about child care
You have done all the work of checking licenses, policies, and references. You've met with and like the caregivers and the setting. You feel you have chosen well. But it can still be hard to leave your baby with a child-care provider. It's normal to feel that no one can take care of your baby as well as you. You may worry that the child care you have chosen is not good enough.
It may help to imagine your baby having a nice day with the caregiver. Try to:
Imagine your baby spending the day with the caregiver

Picture them playing together

Imagine how they will interact

Picture things they might do during the day
If this is difficult for you to do, get to know your caregiver better. This can help you to better trust him or her.
When it's time to go to work
You may get upset and have trouble leaving for work. If your baby cries, you may feel worse. To help ease this separation anxiety:
Say goodbye to your baby in a soothing voice

Tell your baby that you will come home at a certain time
Even at a young age, your child will understand your tone of voice. This will help you to build trust together. That trust is the starting point for lifelong communication.