Tips for Working Parents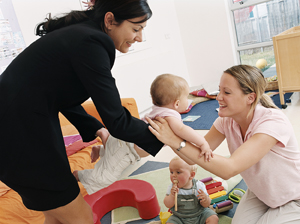 Work and parenting can be satisfying. But both can be stressful. With a little planning, however, you can reduce problems at home. You can also handle those problems more easily. And when you feel good about your child's care and well-being, you'll perform better at work.
Learn your employer's policies
Knowing your employer's policies helps you plan out your daily routine. It can also help you plan ahead in case of a family crisis. Can you use sick or personal days when your child is ill? If an emergency happens, can you take work home or make up the lost time? Does your employer offer a policy to repay you for childcare (childcare reimbursement)? Or let you use pretax dollars to pay for childcare (a pretax, dependent-care account)? In some cases, employers may offer job sharing or flexible hours. Work with your supervisor to solve any problems between your job and family.
Solving childcare issues
Focus on solving your childcare problems. Your answers to the questions below can help you find the areas that need your attention.
Do I have to make new arrangements every time my child gets sick?

Do I worry about how much and what kind of attention my child receives in daycare?

Do I often interrupt my work to deal with family matters that could have been handled at home?

Do I worry that my child is scared, lonely, or getting into trouble while at home alone?
Once you figure out the problem areas, plan how you'll respond to each one in the future. You can always adjust your plan to meet the needs and values of you and your family.