Resources for People with Cancer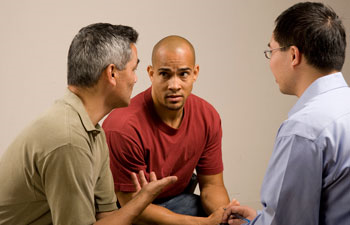 You do not have to fight cancer alone. Reach out. Seek support from family, friends, and others who care about you. Let other people assist you. It can help you feel better both during and after your treatment.
Support groups
When you have cancer, support groups can be a great help. Meeting and talking with others with cancer can help you cope. There are also support groups for families of people with cancer. To find a support group, talk to your hospital's patient education department. Ask your healthcare provider. You can also do a search for "cancer support groups" online.
For more information
Contact the sources below for more information about cancer and cancer support groups:
American Cancer Society (ACS) 800-227-2345 www.cancer.org
National Cancer Institute 800-422-6237 www.cancer.gov
Local resources
Ask your healthcare provider about your local ACS or other support groups. Write the information here to keep it handy:
_____________________________________________________________________
_____________________________________________________________________
_____________________________________________________________________