Preventing Falls: Staying Active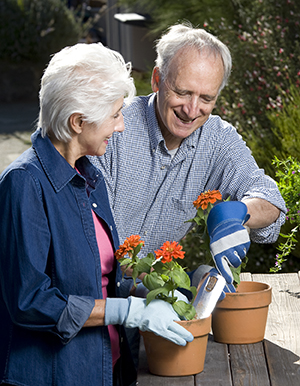 Staying active is one of the best things you can do to prevent falls. Keep in mind that doing too little can be as risky as doing too much. That's because not being active can make you weaker and more likely to fall. But how much can you do safely? Start easy. Slowly work up to doing more. Talk to your healthcare provider about safe ways for you to stay active.
Stay active, stay connected
Staying connected with other people can help lower your risk of falls. One way it does this is by helping to keep you from feeling isolated and depressed. Find a social activity you enjoy. Make it part of your weekly or daily routine:
Join a club or visit a senior center.

Go to religious services.

Organize a potluck or game of cards.

Garden with your neighbor.

Have a friend join you to go walking outdoors or in the mall.
How exercise helps
The list of benefits from exercise just keeps getting longer. And, as you age, you can keep reaping those rewards. Balance, flexibility, strength, and endurance all come from exercise. They all play a role in preventing falls. It's never too late to start exercising. Try organized activities. You can find these at senior centers, health clubs, or even at a church, temple, or mosque. This approach may work best if you've never exercised in the past or if you need company to get motivated. But you can exercise on your own if you prefer. Try an exercise video or walk in the park.