Preschool Play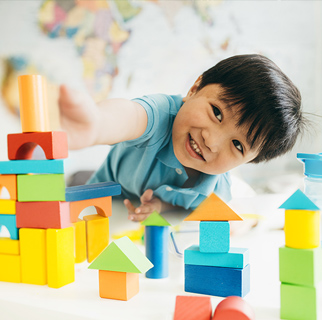 What can I do to help encourage play in my child?
Each child is different and may enjoy different toys and activities. But these ideas that may work for your preschooler.
What preschoolers like to do
Keep in mind that a preschooler likes:
Space in which to run and explore

Simple sports and other activities
What you can do as a parent
Read to your child.

Take trips to the park, beach, and other places.

Encourage play with other children.

Limit your child's TV time. This means TV no more than 1 to 2 hours per day, according to the American Academy of Pediatrics.
Toys for your preschooler
A preschooler will enjoy:
Slides

Seesaws

Toys that can be ridden

A small, supervised pool

Wagons and wheelbarrows

Skates or scooters, if you keep a close eye while your child uses them

Dolls

Playhouses

Trucks, cars, and airplanes

Clothes to use to play dress-up

Healthcare provider play equipment

Play nails, hammer, and saw

Play makeup and shaving supplies

Books

Puzzles

Toys that play music

Art supplies