Preparing Your 13- to 18-Year-Old for Surgery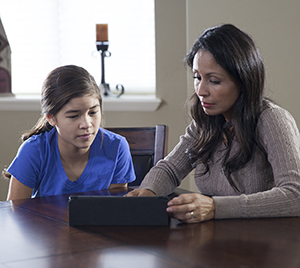 Your teenager is having surgery. You may have concerns about how your teen will cope. Knowing what to expect can help you and your teen feel better about surgery.
How will your teenager react?
Teens may worry about pain from surgery. They may also worry if surgery will affect their appearance.

Teens may be concerned about missing school and being away from friends.

Teens prefer having space and privacy from parents and other adults. Being sick or in the hospital can make them feel a loss of privacy and control.
How can you help your teenager prepare for surgery?
Teens are old enough to understand the details of surgery. Talk to your teen about surgery as soon as it is scheduled. Following are ways you can help prepare him or her for surgery:
Respect your teen's opinions and right to make choices. Allow him or her to be a part of decisions about his or her surgery.

Talk to your teenager about what will happen in the hospital. Help your teenager understand the reason for surgery. Refer him or her to books or Internet resources to learn more about it, if needed.

Take a tour of the surgery department with your teen if the hospital has this option. Encourage your teen to talk to hospital staff and ask questions.

Respect your teen's privacy. He or she may want to speak with hospital staff without you present. Hospital staff may also need to talk with your teen privately about health issues that can affect the safety of surgery.

Be available for support when needed.

Encourage your teenager to express how he or she is feeling.

If your teen requests it, ask hospital staff whether siblings or friends can visit.

Keep routines as normal as possible in the hospital. This is especially important if your teen is admitted into the hospital for a long period. Encourage him or her to keep up with schoolwork and to keep in touch with family and friends.
What is a child life specialist?
Many hospitals have a child life specialist. This person is specially trained to help children understand and cope with their hospital experience. Families can arrange to see a child life specialist when their child is scheduled for surgery. The child life specialist can help explain surgery, answer questions, and point your teenager to other resources, if needed. Parents and siblings are encouraged to attend and be involved in these sessions.