Middle Ear Surgery: Hospital Recovery
Most likely, you'll leave the hospital the same day as your surgery. Then you can return home to heal.  You may need to stay longer if other health problems need to be watched.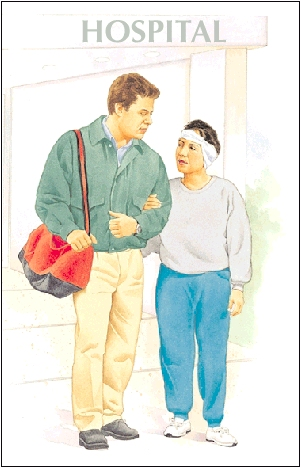 Right after surgery
You will wake up in the recovery room where you will be closely watched.
Going home
You may be eager to return to your daily life after surgery. Your surgeon will tell you when you can go home. Before you do, he or she may want to make sure that:
You have little or no bleeding

You have little or no pain

You have no nausea and little or no dizziness

Your health is stable

You do not have a fever