Managing Post-Op Pain at Home: Non-Medicine Relief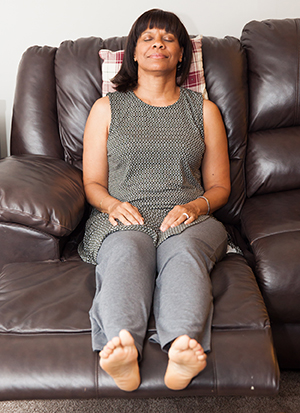 Medicines are not the only way to manage pain after surgery. Try the following techniques.
Visualization or guided imagery
Visualization helps take your mind off the pain:
Close your eyes. Breathe deeply.

Picture yourself in a quiet, peaceful place.

Imagine how you feel in that place.

If other thoughts enter your mind, take a deep breath and try again.
Progressive body relaxation
Relaxation helps relieve stress and pain:
Close your eyes. Clench your foot muscles.

Hold for a few seconds. Release.

Repeat with the muscles in your calves.

Work slowly up your body, tensing and relaxing different muscle groups from your abdomen, chest, arms, neck, and face.
Deep breathing
Deep breathing relaxes your whole body:
Inhale through your nose slowly and deeply.

Hold your breath for a couple of seconds.

Exhale through your mouth slowly and deeply.