Knee Rehabilitation: Heel Raise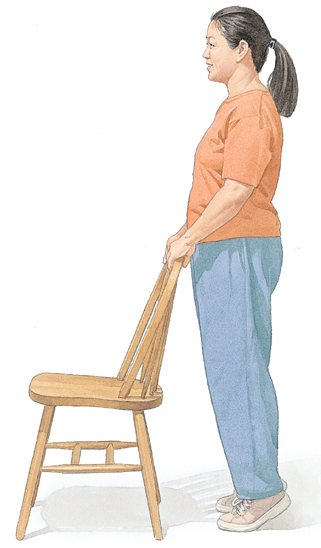 After you regain muscle control, it's time to build strength. This helps you put full weight on your leg. For best results, warm up and stretch before starting. If your injury is recent, wait until swelling and pain decrease before doing this exercise.
Stand with your back straight. Use one or both hands to hold on to a sturdy chair, railing, counter, or table.

Rise up on your toes, then slowly lower your heels to the floor.

Repeat at least 10 times. Do this 2 to 3 times per day.