Topic Index
Facts About the Spine, Shoulder, and Pelvis
Doctors and Specialists
Chronic Pain
Common Disorders of the Spine, Shoulder, and Pelvis
Glossary
The skeletal trunk, that part of the body made up of the spine (back and neck), shoulders, and pelvis, acts as the major support system for the rest of the body.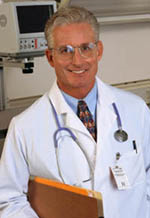 Sometimes called the trunk or the torso, this area of the body is home to weight-bearing bones and joints, muscles, tendons, ligaments, and nerve centers that make movement, stability, and flexibility for the rest of the body possible.
Because of the complexity of its many tasks, the skeletal trunk is vulnerable to many traumatic, degenerative, and overuse disorders. Problems such as degenerative arthritis, nerve impingement, fractures, tendonitis, muscle sprains, and tumors — disorders that can also cause pain and disability in other parts of the body — are common to the skeletal trunk.