Topic Index
Healthcare Guidelines For Men
Male Growth and Development
Conditions of Concern to Men
Sports Injuries
Glossary
Although men of all ages should have routine checkups with their health care provider, many men wait to seek routine care until they are in their 40s. While there may be many reasons for this, men are generally reluctant to see a health care provider routinely.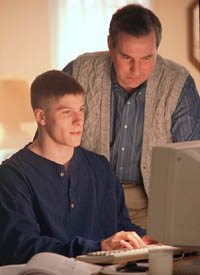 However, many of the top 10 causes of death and disability can be prevented or delayed with early diagnosis and treatment.
Likewise, many of the physical changes that occur as men age can also be addressed with early diagnosis and treatment.
By establishing relationships with a family health care provider now, signs and symptoms of conditions can be managed as they occur.