Topic Index
Facts About Diabetes
Statistics About Diabetes
Forms of Diabetes
Diagnosis Protocol for Diabetes
Complications of Diabetes
Treatment and Management of Diabetes
Obesity
Glossary
Diabetes is a serious disease, which, if not controlled, can be life threatening. It is often associated with long-term complications that can affect every system and part of the body.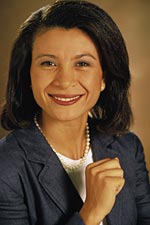 Diabetes can, among other things, contribute to eye disorders and blindness, heart disease, stroke, kidney failure, limb amputation, and nerve damage. It can affect pregnancy and cause birth defects, as well.
Although diabetes is a chronic and incurable disease (with the exception of gestational diabetes), with proper medical care, clinical therapies, diet, hygiene, and exercise, symptoms and complications can be successfully treated and managed.