Topic Index
Complementary and Alternative Medicine Overview
Acupuncture
Ayurveda
Homeopathy
Naturopathy
Chinese Medicine
Chiropractic Medicine
Massage
Body Movement
Dietary Supplements
Herbal Medicine
Electromagnetic Therapy
Biofeedback
Hypnosis
Art, Dance, and Music
Imagery
Glossary
Complementary and alternative medicine (CAM) encompasses nonconventional approaches to healing beyond traditional medicine.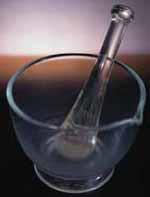 Complementary medicine and alternative medicine are two different approaches.
Complementary medicine is any form of therapy used in combination with standard or conventional medicine. Complementary therapy usually serves to relieve symptoms and improve quality of life.
Alternative medicine is used alone without recommended standard treatment.
Integrative therapy combines conventional medicine and complementary and alternative medicine. Some scientific evidence shows integrative therapy to be safe and beneficial.
Some people use complementary treatments to relieve symptoms or side effects while undergoing standard or conventional treatment (such as pain relief during cancer treatment). Some complementary treatments have been studied and accepted by conventional medicine. Standard or conventional medicine refers to medical treatments that have been scientifically tested and found to be safe and effective. The standard or conventional treatments have been approved by the FDA or are accepted by doctors.
Other people may decide to pursue either complementary or alternative therapy. It is highly recommended that you consult your health care provider before beginning any treatment regimen, as these treatments are not scientifically tested or proved.