Discogram: After the Test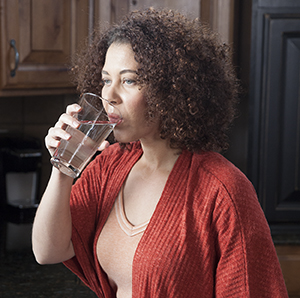 You may be given pain medicine after the discogram. You may also have a CT scan. This imaging test gives more information about the disk. Your doctor will tell you when you can get the results of your test.
After your discogram
Have an adult friend or family member drive you home after the test.

Take it easy for the rest of the day, as advised.

Lie down with your head flat if you get a headache.

You may be in more pain than usual for up to 5 days after the discogram. Your doctor may recommend medicine to help ease the pain. If the increased pain lasts longer than 5 days, tell your doctor.
When to call your healthcare provider
Call your healthcare provider right away if any of the following occur:
Worsening pain in your back or legs

Fever of 100.4°F (38°C) or higher, or as advised by your healthcare provider

Numbness, tingling, or weakness in your legs

A headache that lasts for 2 days or more