Colostomy: Living an Active Life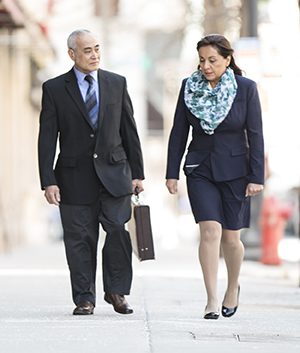 You have been told you need a colostomy. Or you have recently been given one. Once you heal from surgery, you can still live an active life. In fact, if you had a chronic disease such as Crohn's disease, your quality of life may be better now than before surgery. In most cases, it's your choice how much having a colostomy limits your life.
Work
You can return to work as soon as your surgeon says it's OK. Keep in mind that having a colostomy is not a handicap. People with colostomies do all kinds of work. This includes jobs that are outdoors and physical. It also includes jobs that require a lot of standing or sitting. In fact, some athletes and movie stars have colostomies.
If you do heavy labor for your job, such as lifting or digging, talk with your healthcare provider. You may need to wear a special support to prevent a hernia. A hernia is a weakness or defect in the wall of the belly that allows the contents of the belly to push outward.

If you move a lot in your work, you may want to wear an ostomy belt over the pouch to hold it in place.
Activity
You can most likely get back to your normal routine soon after surgery. This includes doing the sports and hobbies you may love, such as playing golf, doing aerobics, skiing, dancing, or taking walks. Being active is a good way to relieve stress and stay healthy. It can help you feel better about yourself, too. Until you have your strength back, ease back into being active. If you do a contact sport, such as football or karate, or lift weights, you may need to wear a special support or cover to protect your stoma. Talk with your wound, ostomy, and continence (WOC) nurse. A WOC nurse is specially trained to care for people who have an ostomy. You'll need to limit your activity for 6 weeks after surgery to prevent a hernia from forming. 
Bathing and swimming
Water will not hurt your stoma. You can take showers and baths, with or without the pouch. You can also go swimming. Pouches don't show under most swimwear. Some tips:
Women often prefer to wear one-piece swimsuits with patterns or skirts.

Men often prefer boxer-type trunks.

If you'd like, use a rubber belt to hold the pouch in place. Elastic belts may change size when wet.
Clothing
Today's pouches lie flat against the body. That means they don't show, even under tight clothing. You can wear knits, belts, stretch pants—anything you like. Women can wear pantyhose, tights, and panty girdles. Just make sure that belts and waistbands don't rub against your stoma.
Travel 
With a colostomy, you can most likely still travel where you'd like. But you'll need to take all your supplies with you.
If you fly, pack your supplies in your carry-on luggage.

If you drive, don't put supplies in the trunk or glove compartment. They can get hot and melt.

Fasten your seatbelt above or below your stoma to avoid rubbing.

In other countries, watch what you eat and drink. Avoid ice, tap water, and unpeeled fruits and vegetables. Drink only bottled water. Or, boil tap water and let it cool. These dietary changes may affect how your bowel functions.