Choosing an Agent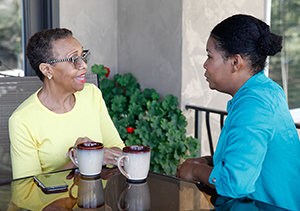 A durable power of attorney for healthcare is only as good as the person you name to be your agent. If this person knows your treatment wishes and is willing to carry them out, you'll probably be well-represented. Be sure to tell your agent what's important to you.
Who to choose
Here are suggestions for choosing an agent:
You can name a family member, close friend, minister, priest, or rabbi.

You should name one person as your agent. Then name one or two alternates. You need a backup person in case your first choice can't be reached when needed.

Talk to each person you are thinking of naming as your agent or alternate. Do this before you decide who should carry out your wishes.
Your agent should be...
A competent adult, 18 years or older.

Someone you trust and can talk to about the care you want and what is important to you.

Someone who supports your treatment choices.
In many states, your agent can't be...
Your healthcare provider.

An employee of your healthcare provider or of a hospital, nursing home, or hospice program where you receive care.
Some states list other restrictions about who can be named as an agent for an advance directive.
Tip: It's a good idea to write down your wishes and give a copy to your agent.