Change in the Workplace: Layoffs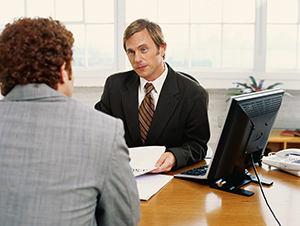 Company layoffs and downsizing can be hard on those who are still working, as well as those who are let go.
Coping with layoffs
If you've been laid off:
Remember that you're a victim of the economy, not a bad employee.
Prioritize your bills and find out if you can get unemployment insurance.

Identify what you do well and what you like to do.

Decide if you want a similar job or if it's time for a career change. Talking with an employment counselor or a union representative may help you decide.

Contact your state department of labor for information on job placement resources.
If you're still working:
You may be worried about your own job security. You may feel guilty for still having a job. You're also probably faced with more work.
Give the new situation some time. Then decide if it suits you or if you want to make your own changes.

Review your finances. See if you have enough savings to meet your expenses for a few months in case you are laid off in the future.
Staying positive
If you keep a healthy outlook, coping with change can be easier.
Give yourself credit for all that you do right.

Talk with people who will give you honest feedback and encouragement.

Take care of yourself. Exercise, eat well, get enough sleep, and avoid alcohol and drugs.

Get help if you're stuck. Talk with your EAP (employee assistance program) or human resources representative. Or look online for workshops on managing stress and change.