Urgent Care
For life's aches, pains, sprains and strains, BayCare Urgent Care can help. With 19 locations across Tampa Bay and surrounding areas, we offer everything from preventive care such as physicals, to urgent care for colds and flu, for adults and children age 2 and older. With extended evening and weekend hours, you can walk in when it's convenient for you.
We were voted "Best of the Bay" Urgent Care from the Tampa Bay Times.
Even if you're not prepared for an injury or illness, we are. You don't need an appointment to be treated and with extended evening and weekend hours, we are here when you need us. Come to a BayCare Urgent Care Center for fast health care for adults and children ages two and older. En Español.
When to Use Urgent Care
Urgent Care centers might be the best possible solution for illnesses or injuries that happen on weekends or after office hours. Urgent care centers are equipped to treat a variety of conditions and injuries with on-site lab and radiology services. You will typically receive care quicker and at a lower cost than at an ER.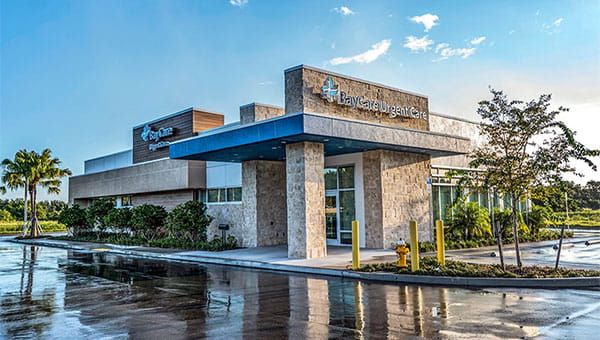 Occupational Health
We offer a full range of occupational health services to support you in maintaining a healthy, safe workforce while reducing the overall cost of health care for your company and employees.