Safety and Wellness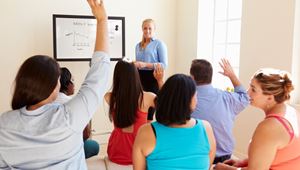 BayCare is dedicated to creating a culture of health and wellness within your workplace. As the largest health care system in Tampa Bay, we provide support and resources to meet your needs as an employer. BayCare's services are comprehensive and connect your employees to our complete network of care. Our goal is to motivate employees to become healthier and more productive, while reducing health care costs.
Some of of our safety and wellness services include:
Health and wellness screenings
Health education series and seminars
One on one counseling (health, nutrition, emotional)
Vaccinations (Flu, Hepatitis B, etc.)
Crisis management
Fitness for duty evaluations
CPR and first aid training
Mental health first aid certification
On-site fitness classes and chair massages
Ergonomic services
Health and wellness fairs
Treatment of work injuries
Schedule a FREE Consultation!